Vasti is a special ayurvedic treatment that seeks to flush out toxins from the body. It is a highly effective treatment method and is used to cure various diseases. There are various types of vasti treatment and each one is used for different purposes Urovasti, Kati Vasti, Snehavasti etc. 
Urovasti is a hot oil treatment that is used for the alleviation of chest related pains and heart disease, anxiety and muscular pain.
Kati vasti is used generally for back related problems. The part of the back that is to be cured is treated by retaining medicated Warm oil using a dam that is made of medicated dough. The oil is poured in this dam along with herbs and is left there, which rejuvenates the back muscles and ligaments by easing the pain, swelling and tension. This therapy helps in getting relief from acute and chronic back pain, lumbar spondylosis, sciatica, osteoporosis and a prolapsed disc. 
It helps in alleviating rheumatoid arthritis,constipation, chronic fever, sexual disorders, kidney stones, common cold, neck pain, cervical pain, migraine, backache, slip disc and many more ailments. It is one of the foremost therapy in Panchakarma treatment.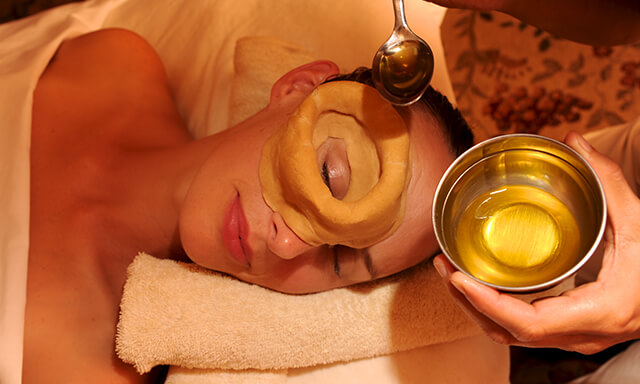 Rohit Jain
@rohitjain007
It's a wonderful experience with very friendly and polite Dr. Anu Jaiswal of course she is well orgniser and well experienced person and the staff is also well trained, very caring and very friendly. I wish to visit again the clinic and enjoy the treatment. Thanks to everyone.

Ipshita H S
@GoogleUser
Vedic sutra is led by a kind and patient doctor and a team of competent and well trained therapists. Through Marma therapy my back and knee pain was completely healed. It is excellent for stress management too. Completely rejuvenates the body and mind.

Dr SPS Oberio
@GoogleUser
Vedic Sutra Wellness Center - Great place to unwind and indulge in mesmerizing activities ranging from high rated yoga under expert hands to healing treatments. The soothing ambience keeps you spellbound. Trained and experienced doctors suggest the best treatments.

Internation Patient
@korea_pia
Excellent and unique center for holistic healing. Last year while visiting india office friend ,gifted one ayurvedic therapy of 2 hr at this center. Enjoyed this therapy and enrolled for three more .Observed lot of health benefits all muscle pains completely vanished and body n skin was rejuvenated.