Best Ayurvedic Doctor in Noida
With this vision, Vedic Sutra – A first of its kind Techno-Ayurveda centre was founded by Dr. Anu Jaiswal to provide Therapies based on the unison of Technology with Ayurveda for curing the ailments of body and disorders of mind.
Vedic Sutra is a result of over 20 years of diligent research of Dr. Anu Jaiswal in combining Ayurveda with Technology for quicker and more effective treatment procedures. Prior to establishing Vedic Sutra, she worked for 17 years to effectively combine Ayurveda with Technology, thus introducing Techno-Ayurveda Therapies by combining Marma Therapy with PEMF Therapy.
Consult a Doctor with the Safety of Your Home
We use WhatsApp Video Call & Skype platform for Online Video Consultation. Appointments available from as early as 10:00 AM to as late as 7:00 PM, All Days In Week. Call Us at +91 8383-05-3523 for more information.
Step 1
Fill the video consultation form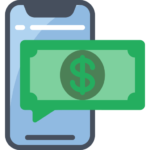 Step 2
Pay the consultation fee Online
Step 3
Receive Video call from our doctor