About Diabetes (Madhumeha)
"A group of diseases that result in too much sugar in the blood (high blood glucose)".
Ayurvedic Diabetic Treatment in Noida
Diabetes are of two types:- Type 1 and Type 2.
Type 1 – In this type, 90% of the insulin producing cells of the pancreas are permanently destroyed and therefore produces little or no insulin.
Type 2 – Type 2 Diabetes usually occurs in people who are obese. In this case, Pancreas continues to produce insulin, sometimes even at higher than normal levels but the body develops resistance to the effects of insulin.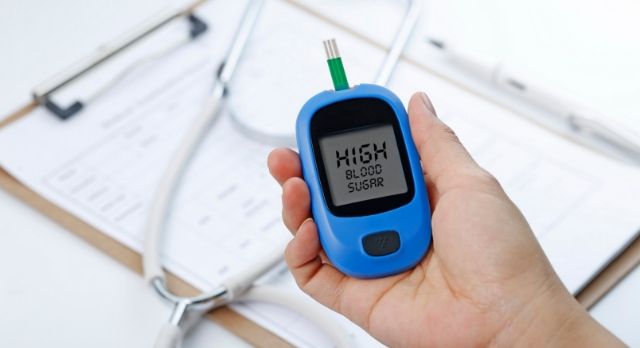 Ayurvedic Diabetic Treatment in Noida
Chronic Problems associated with Diabetes
Cholesterol
Nerve Problem
Poor Kidney Functions
High Blood Pressure
Poor Healing
Swings in Blood Sugar
Deep Infections
Heart Disease
How Marma Therapy is beneficial for obesity management
Controlled Blood Sugar level within 3 months.

Reduction of need of allopathic medicine by the end of 3 months.

Managed Blood Sugar without any allopathic treatment within 6 months.

Remarkable reduction of diabetes related problems like weakness in Feet and Legs, Kidney damage.
Rohit Jain
@rohitjain007
It's a wonderful experience with very friendly and polite Dr. Anu Jaiswal of course she is well orgniser and well experienced person and the staff is also well trained, very caring and very friendly. Ayurvedic Diabetic Treatment in Noida. I wish to visit again the clinic and enjoy the treatment. Thanks to everyone.

Ipshita H S
@GoogleUser
Vedic sutra is led by a kind and patient doctor and a team of competent and well trained therapists. Through Marma therapy my back and knee pain was completely healed. Ayurvedic Diabetic Treatment in Noida. It is excellent for stress management too. Completely rejuvenates the body and mind.

Dr SPS Oberio
@GoogleUser
Vedic Sutra Wellness Center - Great place to unwind and indulge in mesmerizing activities ranging from high rated yoga under expert hands to healing treatments. Ayurvedic Diabetic Treatment in Noida. The soothing ambience keeps you spellbound. Trained and experienced doctors suggest the best treatments.

Internation Patient
@korea_pia
Excellent and unique center for holistic healing. Last year while visiting india office friend ,gifted one ayurvedic therapy of 2 hr at this center. Ayurvedic Diabetic Treatment in Noida. Enjoyed this therapy and enrolled for three more .Observed lot of health benefits all muscle pains completely vanished and body n skin was rejuvenated.