warm_essential_oil_treatment_at_vedicsutra_shirodhara
Alleviating anxiety, reducing fatigue, opens the mind, helps in calming the mind.
Shirodhara is a form of Ayurveda therapy that involves gently pouring liquids over the forehead and can be one of the steps involved in Panchakarma.
Read more about Shirodhara – Ayurveda Therapy 
Shirodhara involves pouring of oil over the forehead to calm the mind. It is comprised of two words Shiro means "head" and Dhara meaning "flow", that literally means the flow of something (like oil) on our head. Warm oil in a copper vessel is held above the forehead and the oil is slowly run from it that relaxes the mind. 
With the modern age our minds are always on the run, drifting from one thing to another, making it a normal process. But such a state of mind is not natural and gives rise to mental exhaustion, stress and low energy. Different oil is used based on the state of imbalance and the Dosha of the person undergoing the therapy.
Shirodhara has been used to treat a variety of conditions including eye diseases, sinusitis, allergic rhinitis, greying of hair, neurological disorders, memory loss, insomnia, hearing impairment, tinnitus, vertigo, disease and certain types of skin diseases like psoriasis.
BENEFITS OF SHIRODHARA THERAPY
Alleviate anxiety
Shirodhara treats stress, anxiety, and insomnia and to relax the nervous system.
Treat eye's diseases
Shirodhara Ayurveda therapy offers successful treatments for diseases of retina and nerves.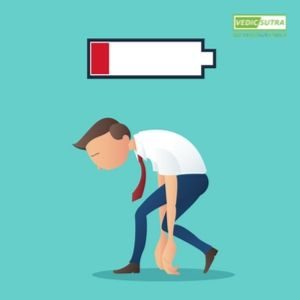 Reduce Fatigue
An amazing Ayurvedic therapy that relaxes and renews the body and mind.
Helps in calming the mind.
Shirodhara is one of best ayurveda therapy to treats brain disorders.
Rohit Jain
@rohitjain007
It's a wonderful experience with very friendly and polite Dr. Anu Jaiswal of course she is well orgniser and well experienced person and the staff is also well trained, very caring and very friendly. I wish to visit again the clinic and enjoy the treatment. Thanks to everyone.

Ipshita H S
@GoogleUser
Vedic sutrra is led by a kind and patient doctor and a team of competent and well trained therapists. Through Marma therapy my back and knee pain was completely healed. It is excellent for stress management too. Completely rejuvenates the body and mind.

Dr SPS Oberio
@GoogleUser
Vedic Sutrra Wellness Center - Great place to unwind and indulge in mesmerizing activities ranging from high rated yoga under expert hands to healing treatments. The soothing ambience keeps you spellbound. Trained and experienced doctors suggest the best treatments.

Internation Patient
@korea_pia
Excellent and unique center for holistic healing. Last year while visiting india office friend ,gifted one ayurvedic therapy of 2 hr at this center. Enjoyed this therapy and enrolled for three more .Observed lot of health benefits all muscle pains completely vanished and body n skin was rejuvenated.